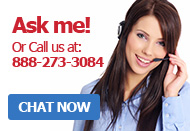 In an effort to provide low-cost, Quick shipping we ship from 5 warehouses throughout the US.
3:30PM PST from California
3:30PM CST from Illinois
3:30PM CST from Texas
3:30PM EST from MA
3:30PM EST from Georgia
Since 2007 ... We stand behind our Non-OEM products, manufactured under ISO 9001 certifications. 100% satisfaction or you may return your purchase to us within 6 months of purchase for a replacement or exchange, free of charge. OEM Products come with a manufacturer warranty only.

Privacy Policy
This Privacy Policy ("
Privacy Policy
") describes the type of information that Quikshiptoner.com ("
Quikship
", the "
Website
", or "
We
") collects from you when you browse the Website, place an order or use any of our services. This Policy also describes how Quikship may use the information after it is collected. By visiting the Website, you ("
You
") agree and consent to the practices described below. If You do not agree with any provision in this Privacy Policy, You must immediately stop using the Website and all of Quickship's services.
Automatically Collected Information. When you visit the Website, Quikship may automatically collect certain information such as your IP address, operating system, the state or country from where you accessed the Website, the pages you viewed immediately before and after visiting the Website, error logs, the location of your device and unique device identifier. Quikship may use a variety of information-collection technologies, such as cookies, web beacons, or web pixels to automatically collect such information. Quikship may use this automatically collected information to provide you with personalized ads, as well as for reporting and analysis purposes.
Collection of Personally Identifiable Information. Quikship only collects Your personally identifiable information when you knowingly provide it directly to Quikship. Personally identifiable information includes your name, telephone number, address, email account, date of birth and credit card information. Quikship uses your personally identifiable information to create user accounts, fulfill orders, send out promotional emails and fulfill requested services through the Website. Quikship may also use this information to maintain Your account or registration, enhance Your user experience, perform research and analytics, and determine Your eligibility for certain promotions.
Sharing Your Information With Third Parties. We may share Your personally identifiable information with third parties to perform certain services that You may request, such as a shipping company to fulfill your orders, a credit card processing company to process your payments. We may also share Your information with Third Parties including in the following ways: (1) we may share your information with affiliated brands that are under common ownership with Quikship; (2) we may share information about you with companies whom we believe may have products or services that may interest you; (3) we may share your information with companies to provide analytics and insights into Your user behavior.
California Do Not Track Policy. Some web browsers provide a functionality that notifies websites that the user does not want to have their online activities tracked. At this time, the Website will not respond to such "do not track" signals. However, You have the option to opt out of receiving any personalized advertisements by visiting the Network Advertising Initiative Consumer Opt-Out Page by clicking here.
Privacy of Children. Protecting the privacy of children is especially important to us. We do not knowingly market, collect or maintain any personal information from children under the age of 13. If a parent or guardian believes that we have personal information of a child under the age of 13 in our database, they should contact us immediately and we will promptly remove such information from our records.
Adobe Marketing Cloud Device Co-Op. This website participates in the Adobe Marketing Cloud Device Co-op, which enables participating Adobe Marketing Cloud companies to better recognize their consumers across devices. Each participating company provides the Co-op with automatically collected technical information, such as cryptographically hashed login IDs and HTTP header information. Personally identifiable information (such as name, email address, phone number, etc.) is not shared with the Co-op. The Co-op combines and processes only technical information to recognize when multiple devices are used by the same individual and creates links among those devices. These device links are used by participating companies to link devices they have already seen visit their sites or advertising, and to provide consistent experiences and marketing activities across the devices. Personally identifiable information is not used in determining linked devices. You can learn more about how the Co-op works or opt-out of the Co-op by clicking here. To learn more about Adobe's privacy practices, please visit Adobe's Privacy Center by clicking here.
Updates to Policy. We may amend this Policy at any time by posting the changes on this page. Any changes to the Policy will become effective upon posting. This Policy is effective as of May 1, 2017.
Enter your e-mail address here to stop receiving all marketing e-mails from QuikShip.
[Back to Top]